Is Food and Wine a must in your life?
Are you a devout foodie or wine buff?  Do you think a glass of quality wine is essential weekly or daily requirement?
I only ask not to make you feel inferior but to make you feel warm and fuzzy.  This July is a festival that happens every winter.  It is celebrating food and wine in the Hawkes Bay.  If you are a buff then you need to schedule this one.
Are you running out of time reading this, then quickly click on either link below to get your summaries.  22 are sold out, so get in now and look fast.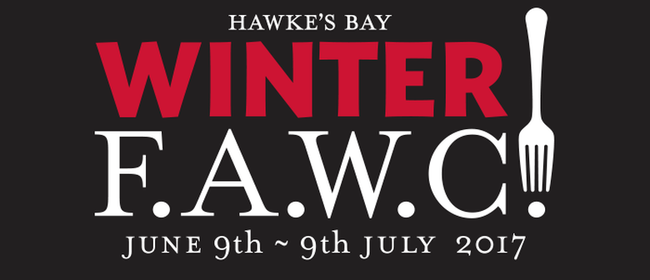 The Facebook page for FAWC CLICK HERE
The FAWC Event List CLICK HERE
I have had to do some research to find out more about our winter celebration.  It has been going for the last 5 years I have been in the bay, I know a few groups deeply involved in this very well developed tradition.  When you are surrounded by beautiful buildings and beautiful food it makes a lot of sense.
On the facebook page the blurb is:
F.A.W.C! Food & Wine Classic is a unique series of events celebrating Hawke's Bay food & wine. Winter Series is served up in June & Summer every November.
In summary, if you love food then yes its for you.  If you love wine, then this is for you.  If you love new experiences or have been before and loved it then this is for you.  So what are you waiting for?
Check out their fabulous website click here for F.A.W.C
Stay connected to F.A.W.C!  Facebook, Twitter and Instagram. #FAWCNZ #FAWCFOMO